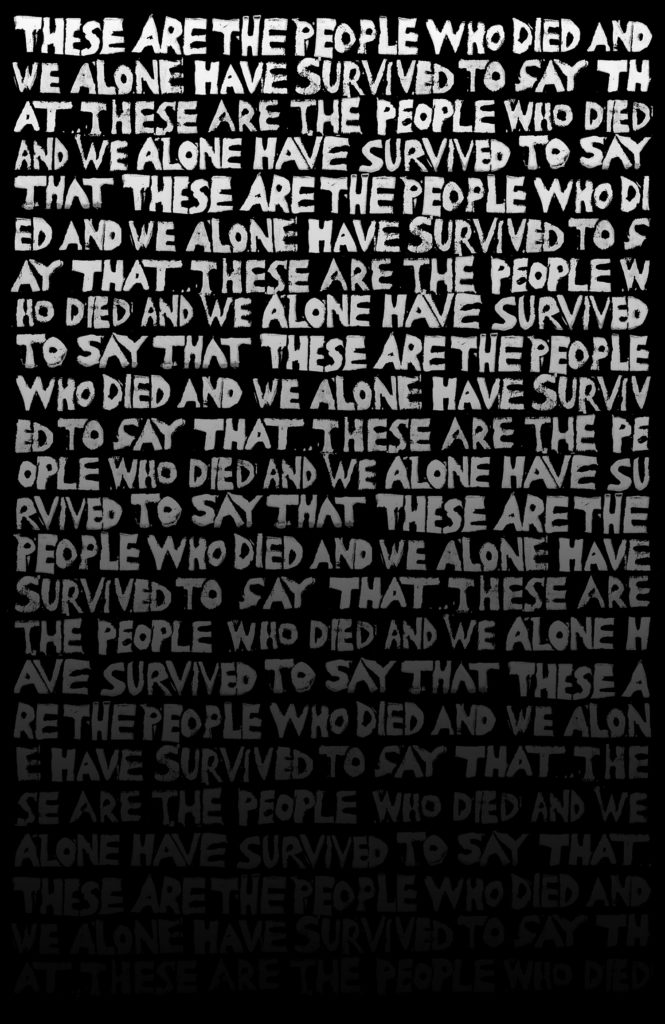 The Name of the Dead
Pronunciation
(if you feel it would be useful)
About the Dead
Michale
Michael jackson
He's a popbstar
Kevin Ryan
1962 - 2017
Gulf shores, alabama
zebulon hughes
hes still alive, we think. Hard to tell sometimes
Mario Fufi
Cool
Rob Pinto
1971 - 2015
Funny guy.
Jessica Hayes
1989 - 2015

Matt Wagner
Matt Wagner
1996 -
Good guy
Fatima Irish
Fa tee mah
1995 - 2020

Mattie
west
1921 - 2014
went by the name of Granny. Was born inn Memphis, TN, had 4 children and also worked at the El in Chi4cago, IL
Bob Saget
1956 - 2022

Sidney Poitier
1927 - 2022

Norman McLaren
Norman McLaren was a fabulous animator and a wonderful guy to go to the ballet with.
Lois Shaddock
lived in massachusetts
Mohammad
mo-ham-mad
2005 - 2021
yes
Alan Selwyn Rubensohn
1954 - 1973

Helen Ried
Helen Ree-dull
1921 - 2019

Brigitta Falconer
bree-getta Fall-cone-er
1940 - 1917

Kumaravelu Kanagasekarampillai
1957 - 2015

Kanakambikai Kanagasekarampillai
Kanakambigai
1956 - 2009

Rhea (Maud) Evans-Rowland
English
Mother, grandmother, camp director. Supported the arts unwaveringly.
Bill (William David) Rowland
English
A potter who built his own home in the country and was truly living the dream.
Betty Fortune-Larocque
English
1920 - 2020
Mother of 6. Traveller, orphan, beauty until the end.
Cynthia Bronfman
1963 - 1979

Filomena De Melo
(Phil-o-men-a)
1963 - 2020

Liba Berry
Lee-ba Berry
1948 - 2015
Mother, kindred, editor, teacher, fierce and beautiful.
Adam Joseph Pawlak
Tennis at 5 years old, golf at 18 years old & the dream to be a chef was born at George Brown college. Famous for his bbq pizza.
Giacomo Brunino
Jack - omo
A deeply loving, selfless, compassionate, gentle, soul
Claire Elisabeth Milne
Only 21. forever missed
Rob Bartlett
Died way too young. best friend to Allan Spencer
Donna Arbeau
Wife to Tom Spencer, Mother to Allan.